Stephen Foster at FOSTER BOOKS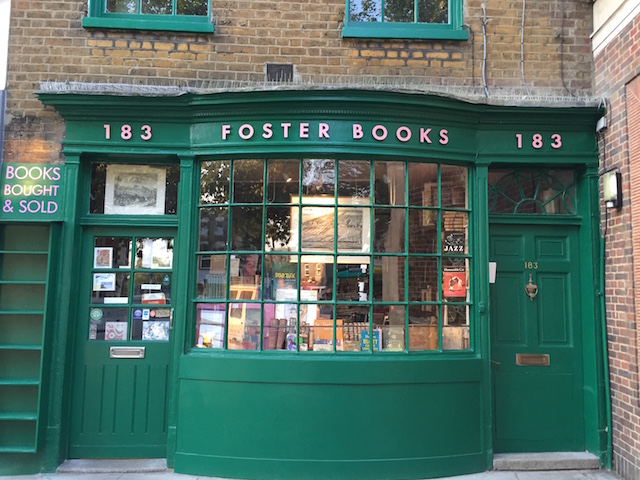 Firsts Virtual Book Fair Short List
WE ARE STILL POSTING and SHIPPING!
We are currently open Thursday to Saturday 11 - 5
with limited numbers in the shop
Please contact us in advance if you have books to sell
In an effort to provide you with some certainty about receiving your books quickly, we are subsidising UPS deliveries for Domestic sales at the moment. Please select our 'UPS - UK Expedited'  service if you'd like to use this. These will arrive in 1 or 2 working days.  If you require a tracked service, please also select the UPS option.
Our Standard UK service is currently a Hermes tracked service with collections from us 6 days a week.  Royal Mail have become increasingly unreliable.  We love our post men and women, but too high a % of deliveries have let us down for us to continue to use them for now.  Local conditions vary wildly so please be patient with us as we are keen to continue to offer a free delivery option.
Free Tracked Shipping as Standard in the UK

Free Local Deliveries to W4, W6, & W12!
Welcome to the online home of Foster Books. Search or browse our stock of hard to find, out of print, used, and rare books. If you can't find what you like, please fill out our off-line search form and we will check uncatalogued shop stock for you. Housed in an c18th bow windowed building, the oldest shop on Chiswick High Road, we've been trading here for 50 years.  When the current Covid-19 outbreak had passed, we are certainly worth a visit if you are in the area, but for now, have a browse of the website, and let us know if these is anything in particular you are looking for.
"So often, a visit to a bookshop has cheered me, and reminded me that there are good things in the world."  Vincent van Gogh